About NorthLeaf
We offer classes and community for infants to pre-kindergarteners and their families.
Our Classes
Pre-K Class
Monday, Wednesday, Friday
Teacher Apurva
Age by 8/31: 4 – 5 years
Spanish Multiage Class
Saturday
Maestra Leonor
Age by 8/31: 6 mos – 5 yrs
Summer Classes
Tues or Wed or Thurs
Teacher Monica
Age by 8/31: varies
Our Classrooms
Our Teachers
Who we are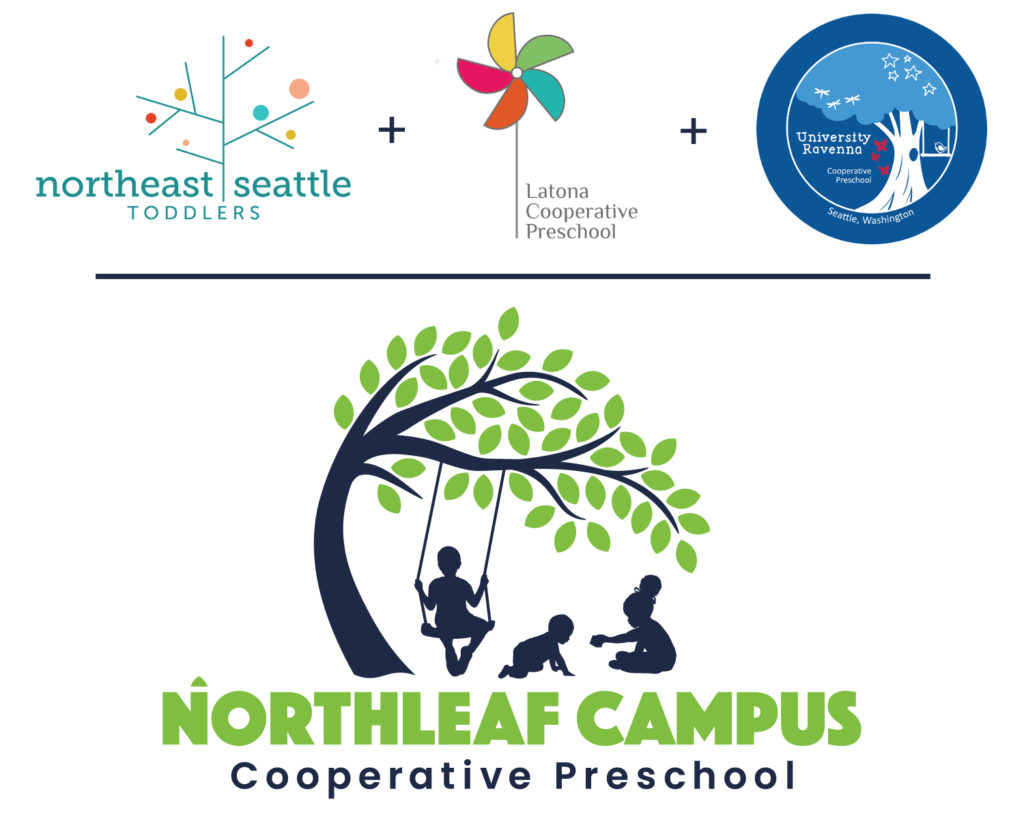 The name NorthLeaf Campus Cooperative Preschool came about in 2021 after the merger of four amazing and long-standing cooperative preschool programs – Northeast Seattle Toddlers (NEST), Latona, University-Ravenna (U-Ravenna), and On-Campus Infants. Our new name comes from our proximity to the Northgate and Maple Leaf neighborhoods in North Seattle and our location on the North Seattle College campus.